Museum of Science
Science Park
Boston, MA 02114-1099
617-723-0300
http://www.museumofscience.org
It could be the class act of science museums.  It certainly ranks among the best in the nation, with hands-on displays, courses for children and an on-site staffed library.  When you visit, be sure to see the demonstration of the huge static electric generator.  It is easy to get lost in the exhibits: the big dig or the optical illusions.  More than a museum, it is a bastion of accessible science in the midst of the city.
August 2004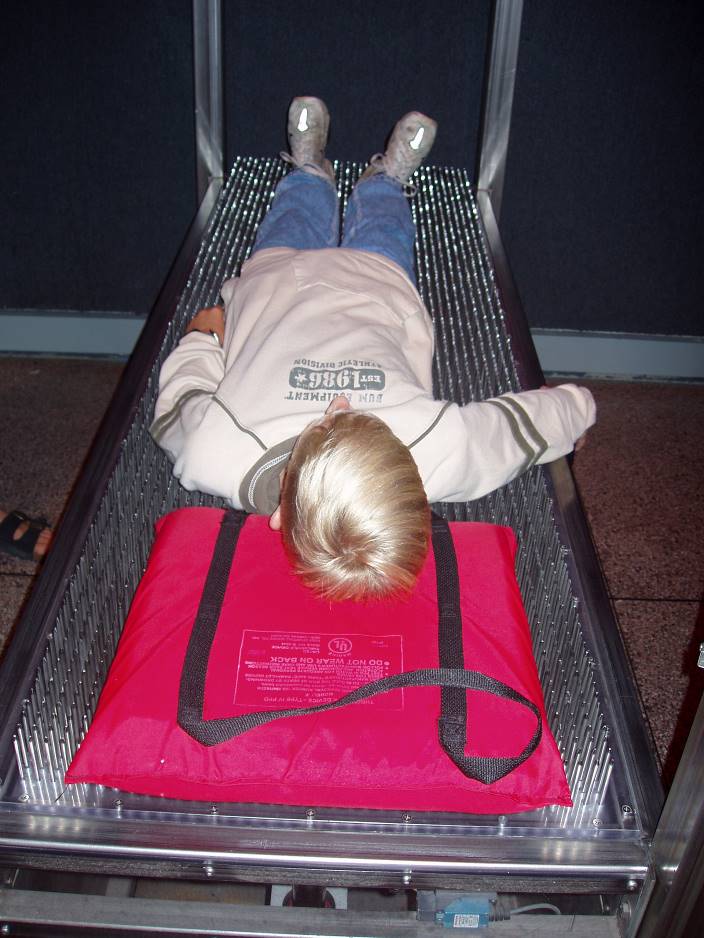 Freedom Trail
Boston National Historical Park
Charlestown Navy Yard
Boston, MA 02129
617-242-5642
BOST_Email@nps.gov
The Freedom Trail is something of a concoction of the Greater Boston Convention and Visitors Bureau, though it is successful because there is plenty of value in connecting a number of unique historical sites.  The walk is rather easy, with plenty of places to stop.  The subway is always close by, too.  Tours are offered by the Freedom Trail Foundation (617-357-8300).
August 2004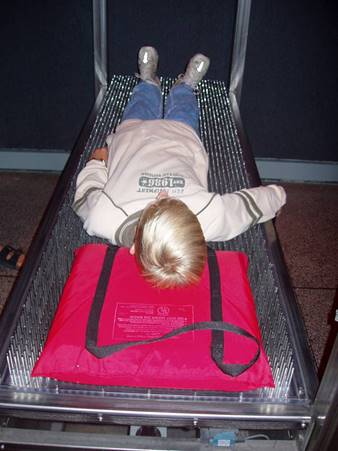 The trail passes numerous places enshrined in US history: Boston Common; the Massachusetts State House; Park Street Church, location of the first performance of "My Country 'Tis of Thee"; Old State House, now a museum; the site of the Boston Massacre, marked on a traffic island;
Faneuil Hall; Paul Revere House; Old North Church; Bunker Hill, where you, too, can charge if your constitution is strong; USS Constitution, "Old Ironsides"..
Paul Revere House
The Paul Revere Memorial Association
19 North Square
Boston, MA 02113
617-523-2338
http://www.paulreverehouse.org
August 2004
This house went through several owners and Paul Revere may never have even lived in it, but it has been restored to model a 17th century home.  The conveniences, or lack thereof, are an eye-opener to modern children.
Old North Church
193 Salem Street
Boston, MA 02113
August 2004
This is the church immortalized in Longfellow's Paul Revere's Ride.  Properly called Christ Church, it is currently an Episcopal church, so mind your manners when you visit.  (There were two lights in the tower that night – the Redcoats came by sea.)
Bunker Hill National Historical Park
Boston, MA
http://www.nps.gov/bost/Bunker_Hill.htm
August 2004
The story of the battle of Bunker Hill makes fascinating history.  The machines of war, on display in the memorial building, dictated the tactics, which led to the very high casualty rates, particularly on the side of the British regulars.
USS Constitution
Commanding Officer
Bldg 5 Charlestown Navy Yard
Charlestown, MA 02129
(617) 242 - 7511
http://www.ussconstitution.navy.mil/
USS Constitution Museum
P.O. Box 1812
Boston, Massachusetts 02129
617-426-1812
http://www.ussconstitutionmuseum.org/
The USS Constitution is still a commissioned Navy vessel.  Impressive how low-tech everything was then.  Actually, the most impressive part is how small those old sailing vessels were.
August 2004